Personnel
Country Manager - Peru
Hubert Gamarra, B.Sc.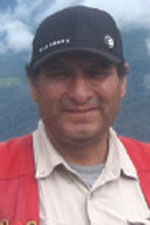 Hubert Gamarra is a geological engineer with a degree from the Universidad Nacional San Agustin Arequipa. Mr. Gamarra has over 20 years of experience in the mining and exploration industry. In 2005, Hubert joined Antares Minerals Inc. as Exploration Manager and subsequently assumed the position of General Manager, Peru. Hubert Gamarra was one of the team leaders who developed the Haquira project leading to the sale of Antares to First Quantum Minerals in 2010 for CAD$650 million. After the sale of Antares, Hubert continued with First Quantum Minerals as General Manager of Minera Antares Peru SAC before joining Regulus and his past management team. He brings valuable experience to lead the Regulus exploration team in Peru.
---
Manager Project Development
Joe Fernandez, Eng.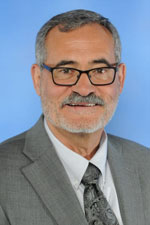 Mr. Fernandez has served in many different mining related roles over his 35+ year career. Those roles span from exploration and development to operations management and reclamation. His most recent accomplishments are with the Antares Minerals project, Haquira, in Peru serving as the VP of Project Development and responsible for the completion of the PEA of Haquira. As Director of Planning with BHP at its Tintaya Mine, Mr. Fernandez gained invaluable experience operating in Peru. From the corporate offices of BHP, he participated in the internal review of several large projects; leading the team in the review of Tintaya's oxide expansion project. Mr. Fernandez has held operating and management positions at Pinto Valley, The Ray Mine, Johnson Camp, Tintaya, and San Manuel Mine. Mr. Fernandez currently holds a senior position with Redhawk Copper performing exploration and development roles at the company's Copper Creek Project near San Manuel, Arizona.
---
General Manager – Peru
Sonia Cortez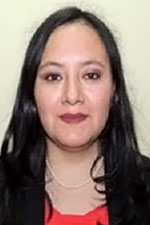 Sonia Cortez is an accountant with 14 years of experience in in the mining and legal industries. Before joining Southern Legacy in 2012, Sonia managed the Peruvian law firms Gallo Barrios Pickmann and Berninzon Loret de Mola & Benavides, respectively. Ms. Cortez has also previously worked as an accountant. Sonia has studied Corporate Finance, Geology for Non-Geologists, Non-executive Mineral Mining, Community Relations and Socio Environmental Conflicts. Ms. Cortez has a diploma in Mining Rights.
---
Investor Relations
Laura Brangwin, BA (Hons)
Laura Brangwin also currently works as investor relations for Aldebaran Resources Inc. and international relations manager for Kura Minerals. Laura previously worked in media as a project director leading marketing campaigns for executives in the mining sector, working and living across the Americas and Africa with Global Business Reports (GBR). Laura graduated from the University of Manchester in the UK with a First-Class BA Honours in Spanish and Distinction in Portuguese, and speaks both languages fluently.